Ooni 3 Pizza Oven Review -Why is it Popular?
Your love for baking has brought you here, specifically pizza making. Any ordinary oven can cook you your favorite pizza but if you're looking for a distinct quality of having a crispy crust might be unattainable to your ordinary oven.
As time goes by, so much innovation had taken place and this amazing new technology has been reinvented. From your ordinary oven now comes pizza ovens. The pizza oven has the capacity to accelerate heat at an extremely short period of time which is a perfect environment for your pizza to cook fast perfectly.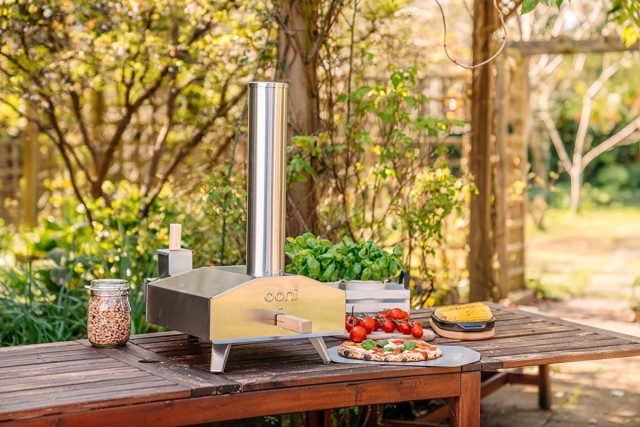 Photo: amazon.co.uk
⊙ Looks and Appearance
Ooni 3 pizza oven is made out of quality stainless steel material professional-grade 430. The oven itself comes with a special pizza stone inside that helps regulate the production of heat inside. It has 3 support legs that support the weight of the oven and a chimney for smoke ventilation.
⊙ Functionality
For the price that's below $500, no wonder this product has boosted sales since it hit the market a couple of years ago. Ooni 3 oven can be operated by just using a wood pellet without the help of fuel or gas however you can also have it connected to a gas stove to uncontrollable fire for beginners.
⊙ Ease of Use
This small but amazing oven has the capacity to heat up to 932 degrees within only ten minutes. Given this capacity, you can already have your pizza done in about a minute or 60 seconds. The entire thing only weighs 12.5 kilos which makes it portable enough to assemble and set up…